Products
The frozen food goods we carry are perfect for every occasion. Based on supply & demand we have carefully selected several of the most trusted and respected food brands in the Hispanic frozen food market segment that provide extensive variety, quality, and value within their products. These partnerships have enabled us to deliver their product line to the consumer in the most effective manner.
Looking for refreshing tropical fruits? Our distribution line of EL SEMBRADOR'S dazzling array of tropical flavored fruit pulps are mouth-watering which appeal those whom crave exotic fruits. We market these leading brands of products through outlets such as bakeries, restaurants, school cafeterias and specialty food stores as well.
---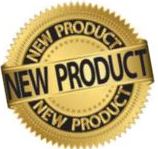 "Try Our recent additions to the Cubanita brand line of products"
"Classic" homemade Croquettes, Papas rellena (stuffed potato balls), Yuca Rellenas (stuffed cassava) & Tamales


Croquettes, a typical tapas dish, especially made of minced meat (ham, chicken, or fish), mixed with béchamel (flour, eggs, onions, salt, and spices), shaped cylindrical, covered in breadcrumbs, and then deep-fried for a delicious crispy-layered crust… A must try delicacy…


Papas Rellenas, if you feel like being authentic! A Cuban "classic" These satisfying, crispy-coated potato balls are filled with a savory ground beef mixture known as picadillo stuffed inside a ball of mashed potatoes. Breaded and fried until golden brown all around. Served as a snack or appetizers, a real comfort food!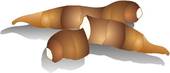 Yucca Rellenas, A favorite carnival food in neighboring central & south America regions. Made up of mashed yucca/sticky dough, wrapped around a savory ground beef filling, coated in flour dust after being formed, then either bake or deep-fry, until golden brown forming a crisp outer crust followed by tender fluffy yucca.


Tamal, is a traditional Mesoamerican dish made of masa corn-based starchy dough), typically filled with a savory meat filling such as pork or beef, wrapped in a corn husk/leaf, and boiled until firm. A favorite comfort food in Latin America!
---

Our Cubanita brand of product consists of dough for pastries (discos) of multipurpose use, perfect for just about every occasion; this versatile product enables you to fix-in a wide variety of pastries, from traditional turnovers pastries (empanadas) to fruit pockets.These flour-based discos are available in (2) two flavors, original & hojaldre, made in several sizes and offered in various shapes, they too can be found in nearly every major supermarket chain in Florida.
The products we carry offer a wide-range of in home on the run quick to prepare products with ease from our diverse selection to many of the several great recipes prepared for. You will notice that every product has in itself a special essence that is perfect for any type of breakfast, lunch, or dinner.
"click" below for: