Discos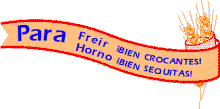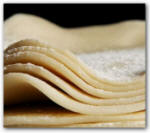 Since first being introduced to the market back in the early eighties, these flour-based discos (dough for pastries) have been providing consumers with added benefits such as convenience and taste in a hearty fare. Our Disco (dough shells), which is our prime product are specially textured for many food operational uses. Where Spanish is a native language, you will find Empanadas (turnover pastries). Derived from discos, they have become very popular as appetizers and/or snacks, commonly served in most eateries such as cafeterias, restaurants, and catering services throughout. These discos provide several other functional uses such as stuffed pockets, twists, and other fancy pastries as well.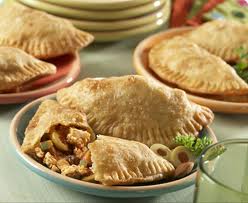 We relate to this particular dough as our traditional dough, an Argentine favorite as well! Our disco (dough shells) are specially prepared for your favorite filled pastry whether it is meat or fruit, served as a snack or at lunch alternately, you can use just about any food/combination of foods for a filling such as ham & cheese, chicken, liver, turkey, beef, and/or sausage, the ideal change from burgers & fast-food eateries! Best of all our discos are Trans FAT Free and Contain No Hydrogenated Oils, as well as no artificial preservative or additives, simply a guilt-free food product that also suits the health-conscious market. Discos are perfect for just about every occasion, for nearly every food service establishment with both deep-frying & oven baking capabilities. These discos are available in several sizes ranging from 4" to 12" diameters and offered in various quantities for optional food handling and multi-purpose usage, all of which are prepared by carefully selecting premium, but just fine natural ingredients to bring out that homemade like taste. CUBANITA discos are delivered frozen, ready to be prepared and instantly off to cook. These discos are designed to be cooked either baked served for that pastry delight or deep fried to create a crisp, golden brown traditional Latin empanada!
---
Why Cubanita dough? click here to find out...
Consumer's Success stories
Some of the most compelling reasons why to consider CUBANITA brand of dough. Hear what several consumers of ours had to say. From friendly letters to to full case histories, there is plenty of proof that we are serious when it comes to dough!
---
Making Empanadas
We have provided an illustration so you can learn how to make empanadas (turnover pastries) from our discos. The process is easy as 1, 2, 3, by clicking here -> Discos to Empanada Process here you will notice just how easy it really is to make you own empanadas, step-by-step!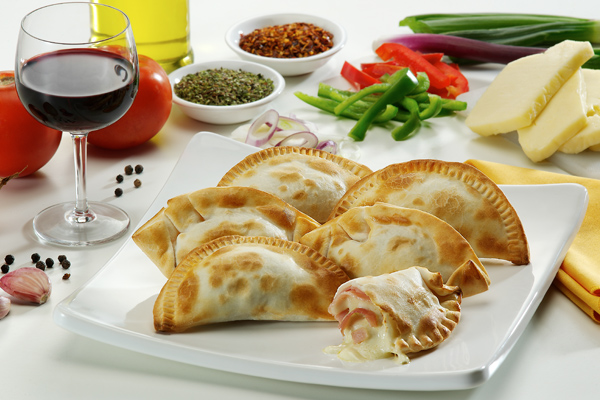 Serving suggestion: serve in the traditional method with other pastries aside or as a companion to meal plates. No special tools are required to make empanadas, all you need to do is put together your favorite filling around the CUBANITA Disco product of your choice and begin creating your own tasty turnovers. The only limitation is your imagination! Any way you prepare CUBANITA brand of disco's you and your family will be completely satisfied.
---
Below are product listing and specifications
| | | | | | |
| --- | --- | --- | --- | --- | --- |
| Size | Description | Count/pieces | Net weight | Case dimensions | Pricing |
| 4" dia. | Party size - baked/fried | 16-20 / 320 | 14 oz. | 17-1/2"Lg x 9"Wd x 4-1/2"Ht. | $ 19.00 |
| 5-1/2" dia. | Criolla - baked/fried | 24-10 / 240 | 14 oz. | 17-1/2"Lg x 12"Wd x 4-1/4"Ht. | $ 18.00 |
| 7" dia. | Grandes - baked/fried | 20-10 / 200 | 20 oz. | 15"Lg x 15"Wd x 5"Ht. | $ 21.00 |
| 9" dia. | Jumbo - baked/fried | 12-10 / 120 | 30 oz. | 18-1/2"Lg x 9-1/2"Wd x 6-1/4"Ht. | $ 24.00 |
| 10" dia. | Super - baked/fried | 12-10 / 120 | 40 oz. | 21"Lg x 11"Wd x 5-3/4"Ht. | $ 25.00 |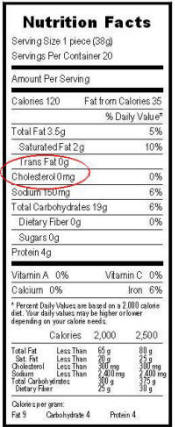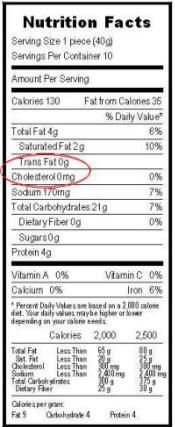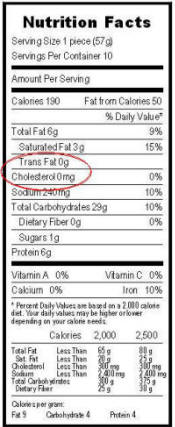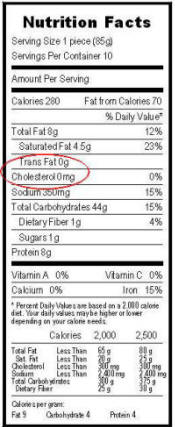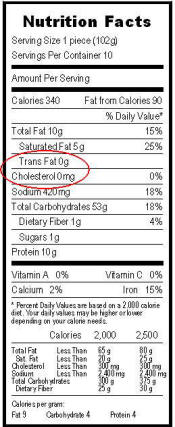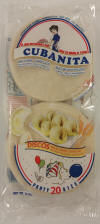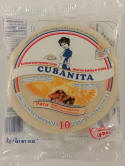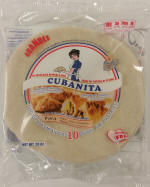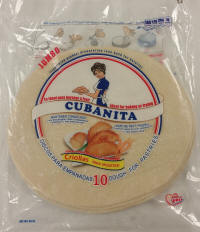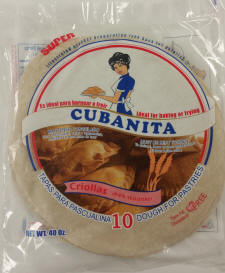 4" dia. - 14oz. 5-1/2" dia. - 14oz. 7" dia. - 20oz. 9" dia. - 30oz. 10" dia. - 40oz.
---
Packaging
Cubanita discos are stacked in (10) ten count pieces per package and wrapped in either polypropylene, polyethylene, or laminated film via a horizontal flow wrapping equipment.
As far as manufacturing and packaging, we also offer private labeling on our premium quality dough product to meet your specifications. For instance, we would manufacturer the same exact discos dough product of ours, and package them under your own private label. The same way we have been providing for brands such as GOYA & Lafe, longtime customers of ours who demand only the highest quality products possible.
Product codings / Identification
In the fabrication process as each product(s) exit the wrapping/sealing equipment, one by one, units are individually stamped via an automated coder by printing a product code depicting at least one, both, or all of the following: day of production in Julian date format, time of actual production and/or an expiration date by which product(s) should be used, to ensure freshness. Printed date code is found on back panel located on fin-seal of film package (refer to diagram provided below). Per the referenced code(s) printed on each individual unit package, shelf life and/or expectancy of discos (dough for pastries) product in its original formed sealed packaged is roughly about (12) twelve months in a freezer environment at (below -20 degrees Fahrenheit), in a refrigerated environment at (30 degrees Fahrenheit) discos retain their freshness up to about (3) three days.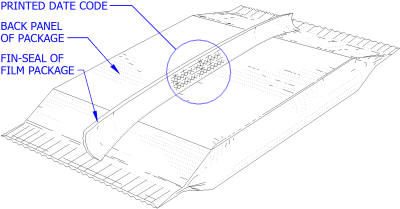 Shipping Reference
For shipping purposes, each package of disco are packed into corrugated boxes (refer to product listings and specification above). Generally, a case of disco can be shipped individually or arranged accordingly in pallets. Please refer to the freight and shipping specifications provided by "clicking" type -> 5-1/2"dia. 24-10(14oz.), 7"dia. 20-10(20oz.), 4"dia. 16-20(14oz.), 9"dia. 12-10(30oz.), 10"dia. 12-10(40oz.)