Contact us
In order to better serve our customer(s), we ask that you provide us with Questions or Comments you may have concerning our products and/or services provided.
For answers to common questions, See Faq's.
---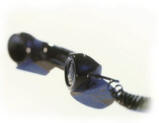 Please feel free to contact us at any time by phone between (, weekdays) send us a fax: 305-635-5653, or Email from below. Otherwise fill in the form below and let us know in advance of your products needs, we will do our best to answer as soon as possible. Please be advised that a response may be delayed by weekends and/or public holidays Thank you for your interest in Cubanita! Your feedback is always more than welcomed.
Phone: (305)635-4011
Facsimile: (305)635-5653, (786)502-3636
Email: barbozafoods@bellsouth.net
---
Interested in becoming a customer? "click here" to download form, fill completely & forward to us at your earliest convenience.
---
You may also write to us, forwarding your letter to our public relations mailing address at:
Cubanita Frozen Foods Corp. 2222 N.W. 21 Terrace Miami, Fl. 33142
"Find us on"

Corporate officers:
President & CEO - Felix M. Barboza
Vice-President - Daniel Barboza
Sales - Raul Cruz